If you are the administrator of a project on panoramaweb.org, you can follow these steps to add users from your lab or organization to the project.
Click on the Gear Icon , as shown in the image below.
Click Folder and then click Permissions.

On the permissions page click on the Project Groups tab.
Click on the "Users" group. This is a group that is created for every project on Panorama.

In the Users Information popup click on Manage Group.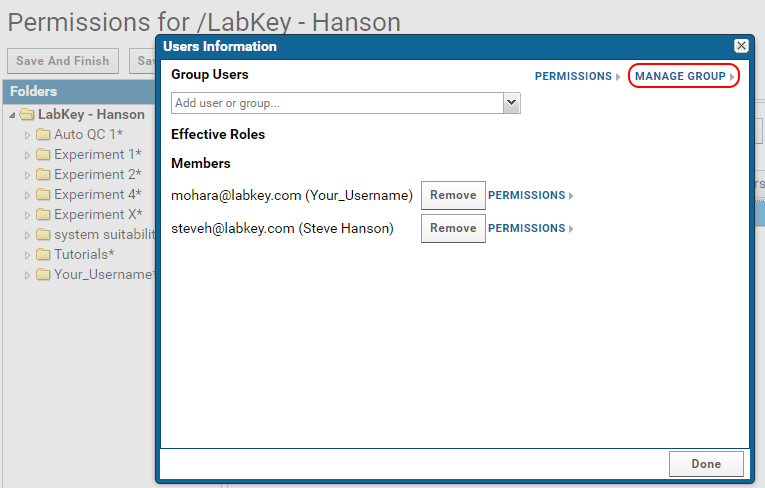 Enter the email addresses of new users in the Add New Members text box.
Click on Update Group Membership.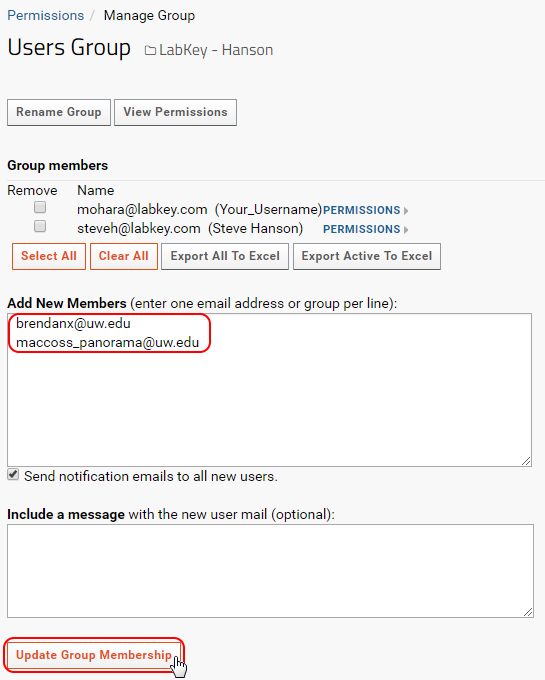 Any users that did not already have accounts on the Panorama server will be added to the system, and a welcoming email will be sent to them.
Click on Permissions in the navigation trail, as shown in the image below, to go back to the permissions page.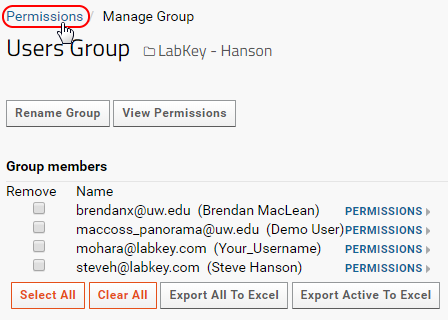 Assign the Users group to the Reader role, as shown in the image below. All users that are members of the Users group will have read access to the project.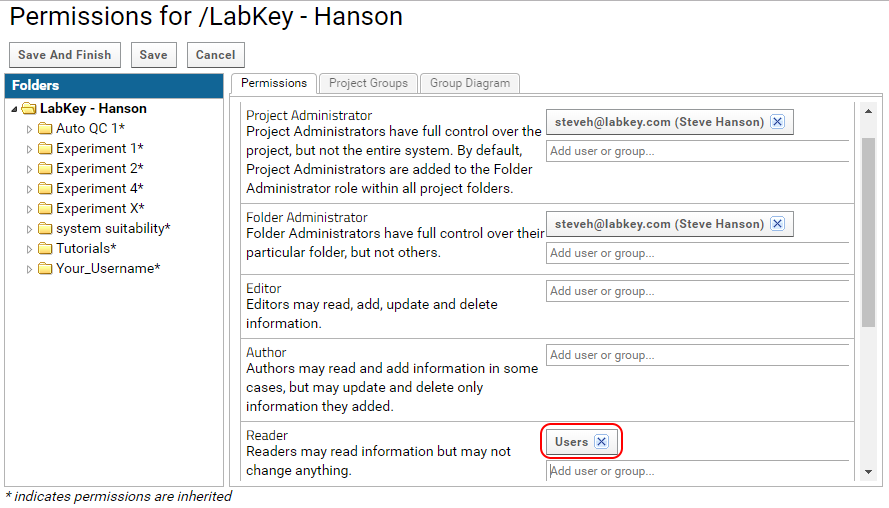 To make a folder public assign Site:Guests to the Reader role. Anyone with a link to the folder will be able to view it without having to log in.
For more information on the adding / managing users and security roles look at the LabKey documentation on LabKey security architecture.