If you plan to submit your data to ABRF sPRG Panorama server, please follow the following steps.
Send an email to sPRG2013@gmail.com with your unique anonymous identifier composed of six alphanumeric characters (e.g. "12345A").
The study anonymizer will then create a Panorama account, dummy email, and password (e.g Username: 12345A, email: 12345A@abrf.org, and password: *****) and email you back.
From Publish to Panorama in Skyline, the software will ask you to register/continue to specify which Panorama server will be used for data upload.

Click….Continue. You should see the following dialog box. Fill in the information provided in your email.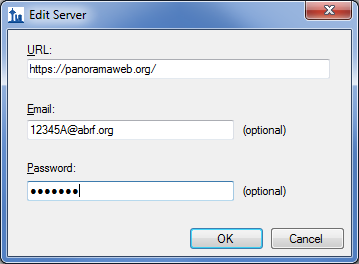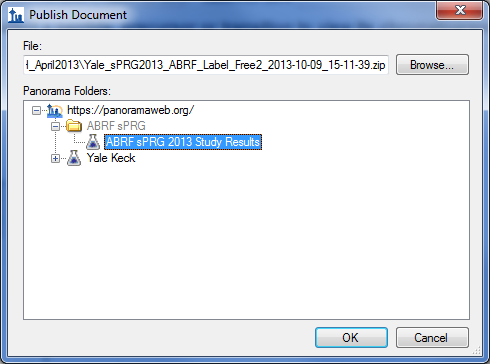 The file should now upload to the Panorama server.