Jarrett Egertson - development (Multiplexed DIA)
Jarrett is a Ph.D. candidate at the University of Washington Department of Genome Sciences. He works in the MacCoss Lab and primarily focuses on developing new data acquisition methods and software in support of these methods. Jarrett earned his undergraduate degree (B.S. in Molecular, Cell, and Developmental Biology) from UCLA in 2008. While earning his undergraduate degree, Jarrett researched at the Spielberg Family Center for Applied Proteomics at the Cedars-Sinai Medical Center.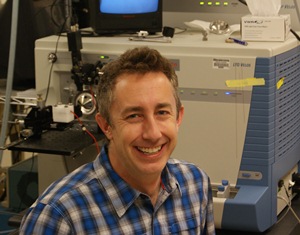 Michael J. MacCoss, Ph.D. - principal scientist
Mike became interested in biomedical applications of mass spectrometry while working in Dr. Patrick Griffin's protein mass spectrometry lab at Merck Research Laboratories. He obtained a Ph.D. with Professor Dwight Matthews and pursued a postdoc with Professor John R. Yates III. In 2004 he started the MacCoss lab at the University of Washington with a major emphasis in developing robust and quantitative protein assays. Over the last 12 years, the lab has focused on developing methods and software for generating and disseminating quantitative protein assays.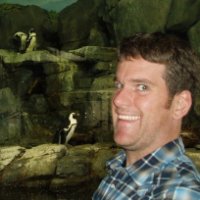 James Bollinger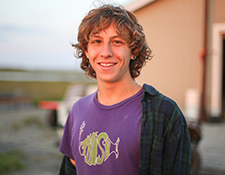 Yuval Boss - web developer
Yuval is an undergraduate student at UW studying Computer Science. He has been working as a web and software developer in the MacCoss lab for 4 years.
Citations
Bollinger JG, Stergachis AB, Johnson RS, Egertson JD, MacCoss MJ. Selecting Optimal Peptides for Targeted Proteomic Experiments in Human Plasma Using In Vitro Synthesized Proteins as Analytical Standards. Methods Mol Biol. 2016;1410:207-21. doi: 10.1007/978-1-4939-3524-6_12. PubMed PMID: 26867746. URL:http://www.ncbi.nlm.nih.gov/pubmed/26867746

Bereman MS, MacLean B, Tomazela DM, Liebler DC, MacCoss MJ. The development of selected reaction monitoring methods for targeted proteomics via empirical refinement. Proteomics. 2012 Apr;12(8):1134-41. doi: 10.1002/pmic.201200042. Review. PubMed PMID: 22577014; PubMed Central PMCID: PMC3643124. URL:http://www.ncbi.nlm.nih.gov/pubmed/22577014

Stergachis AB, MacLean B, Lee K, Stamatoyannopoulos JA, MacCoss MJ. Rapid empirical discovery of optimal peptides for targeted proteomics. Nat Methods. 2011 Nov 6;8(12):1041-3. doi: 10.1038/nmeth.1770. PubMed PMID: 22056677; PubMed Central PMCID: PMC3227787. URL:http://www.ncbi.nlm.nih.gov/pubmed/22056677